Garnishing is an art. When you prepare delicious food, you might even want it to look good and presentable. the beauty of the food that you prepare comes with the effort that you put in the process of garnishing the food. It not only helps in making your food appear good, but it will also help in impressing your taste buds. Garnishing can be as simple as possible because you have to make sure that too much of garnish should not ruin the original taste of food.
There are four methods by which you can master in the art of garnishing. They are mentioned below-
Make use of healthy garnishes-  It is important that you make sure that you only use healthy and edible garnishes for your food.
Healthy Garnishing will also help in increasing the nutrient value of your food and also carries loads of benefits for your body.
2.  Use fruits for garnishing- There is nothing as healthy as fruits. They are tasty and also adds color to the food.
Make sure that the fruits are clean and use the best quality fruits for your delicious food.
3.   Use flowers, vegetables and herbs- Use the light colored flowers and vegetables. Cucumber and radish will add nutrient value plus make it appear good.
Creating flowers out of the healthy vegetables is an art. Vegetables can be cut in the shape of flowers and used for furnishing.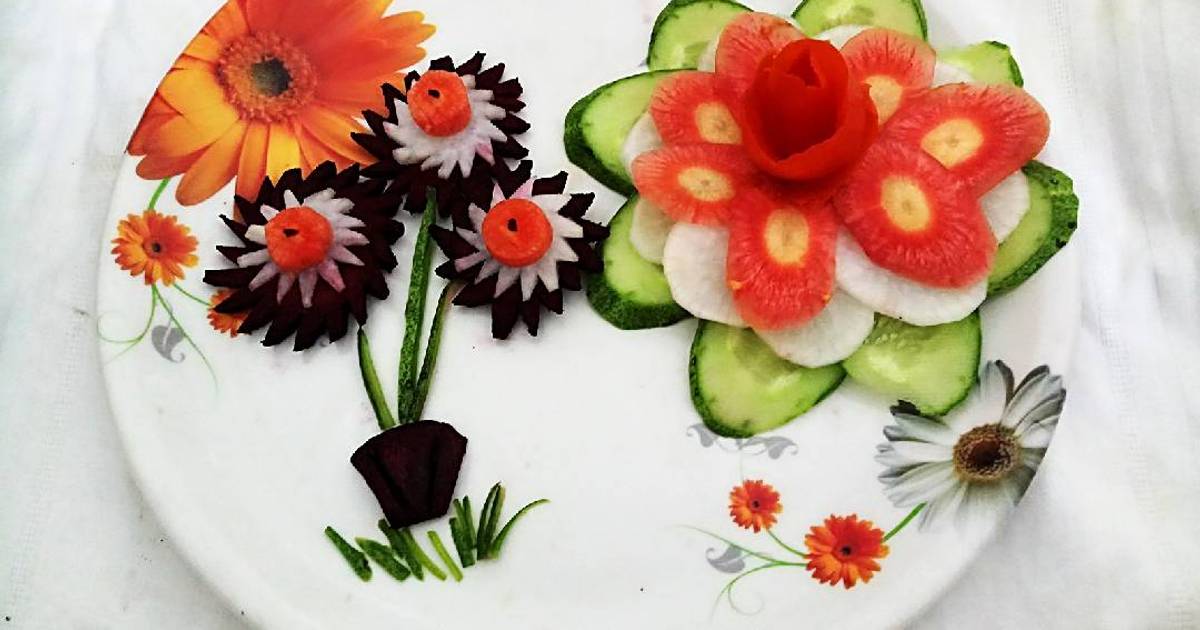 4. Using Dessert ingredients as garnish- Dipping your food into chocolate and vanilla will make your taste buds crave for even more.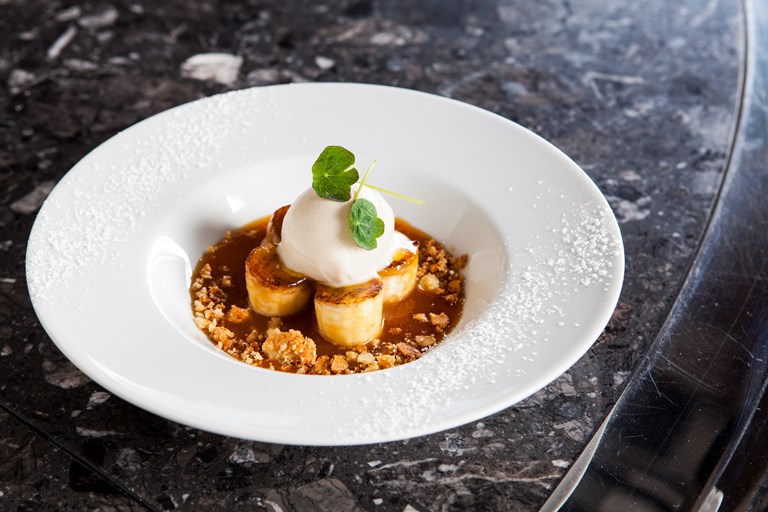 The dessert garnishing on your normal tasting food will add more essence to it and also makes it even more interesting.
Garnishing should be done in such a way that it suits the nature of your food and also add more taste to it. So always select the best ingredient which can be the best garnish for your food.